Yoes C. Kenawas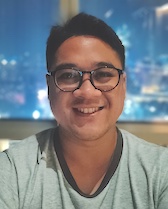 Program Area(s):  Comparative Politics; International Relations
Regional Specialization(s):  Asia
Subfield Specialties:  Asian Politics
Dissertation Title:
Dynasty Inc.: The Emergence and Endurance of Political Dynasties in Indonesia
Dissertation Committee:  Jeffrey A. Winters; Edward L. Gibson, and Rachel B. Riedl
Research Interest(s): Democratization; decentralization and subnational politics; state and society; the political economy of development; political anthropology.
Publications:
Kenawas, Yoes C. 2019. Twenty Years After Suharto: Dynastic Politics and Signs of Subnational Authoritarianism. Kyoto Review of Southeast Asia.
Putri D.A., Nugraha L.K., Kenawas, Y.C., and Sinulingga, A. 2014. From Constituent to Consumer: The Strategy of Political Parties on TV. Centre for Innovation Policy and Governance, funded by TIFA Foundation. Jakarta: CIPG.
Kenawas, Yoes C. 2015. The Rise of Political Dynasties in a Democratic Society. Equality Development and Globalization Studies (EDGS). Evanston: EDGS
Conference Presentations:
2019 Association for Asian Studies Annual Conference, March 2019, "Dynastic Inc.: Towards an Organizational Theory of Dynastic Politics"

2019 Association for Asian Studies Annual Conference in Asia, April 2019, "Performative Acts in Indonesia's Electoral Democracy"

The 7th International Symposium of Jurnal Antropologi Indonesia, July 2019, "Methodological Reflection: Observing Democracy Through Direct Participant Observation."
Back to top