Undergraduate Courses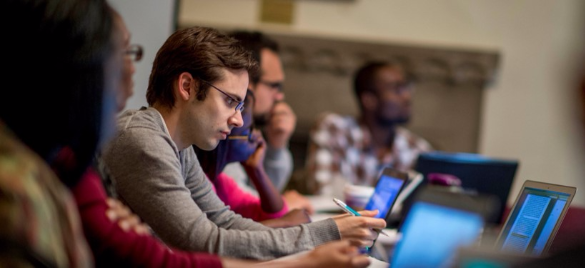 For a comprehensive list of Political Science courses, see the appropriate section of the Undergraduate Catalog.
Current and Upcoming Schedules
Undergraduate students with an excellent academic record in political science are encouraged to explore enrolling in 400-level graduate seminars. View the current graduate course offerings here. These courses offer exposure to advanced debates, as well as a unique chance to get to know a professor in a small-class setting. 400-level courses are especially great learning experiences for students who are considering pursuing graduate school. Undergraduates interested in a 400-level course should reach out to the instructor, as registration requires the instructor's permission.
Past Terms
View past years' offerings to assist with long-term course planning and see when particular courses have been offered. For example, if you anticipate studying abroad, it's helpful to know certain courses have historically been offered only in the fall.
Quarterly Class Schedules
Annual Class Schedules
Back to top