Department History
Northwestern University Department of Political  Science 1915/16 - 2015/16
(For an overview of Northwestern University History, click here.)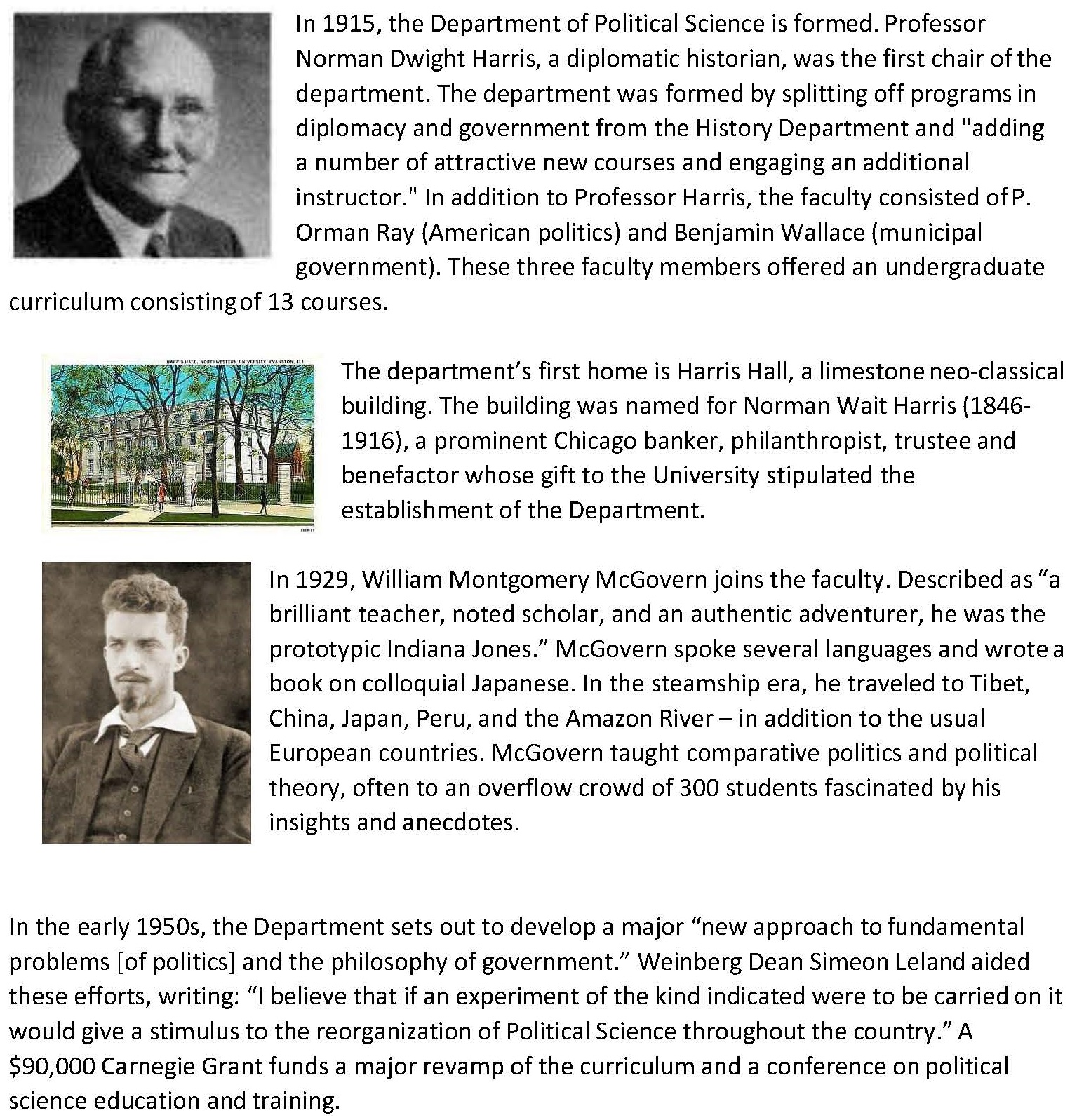 Read an APSR report on the event here.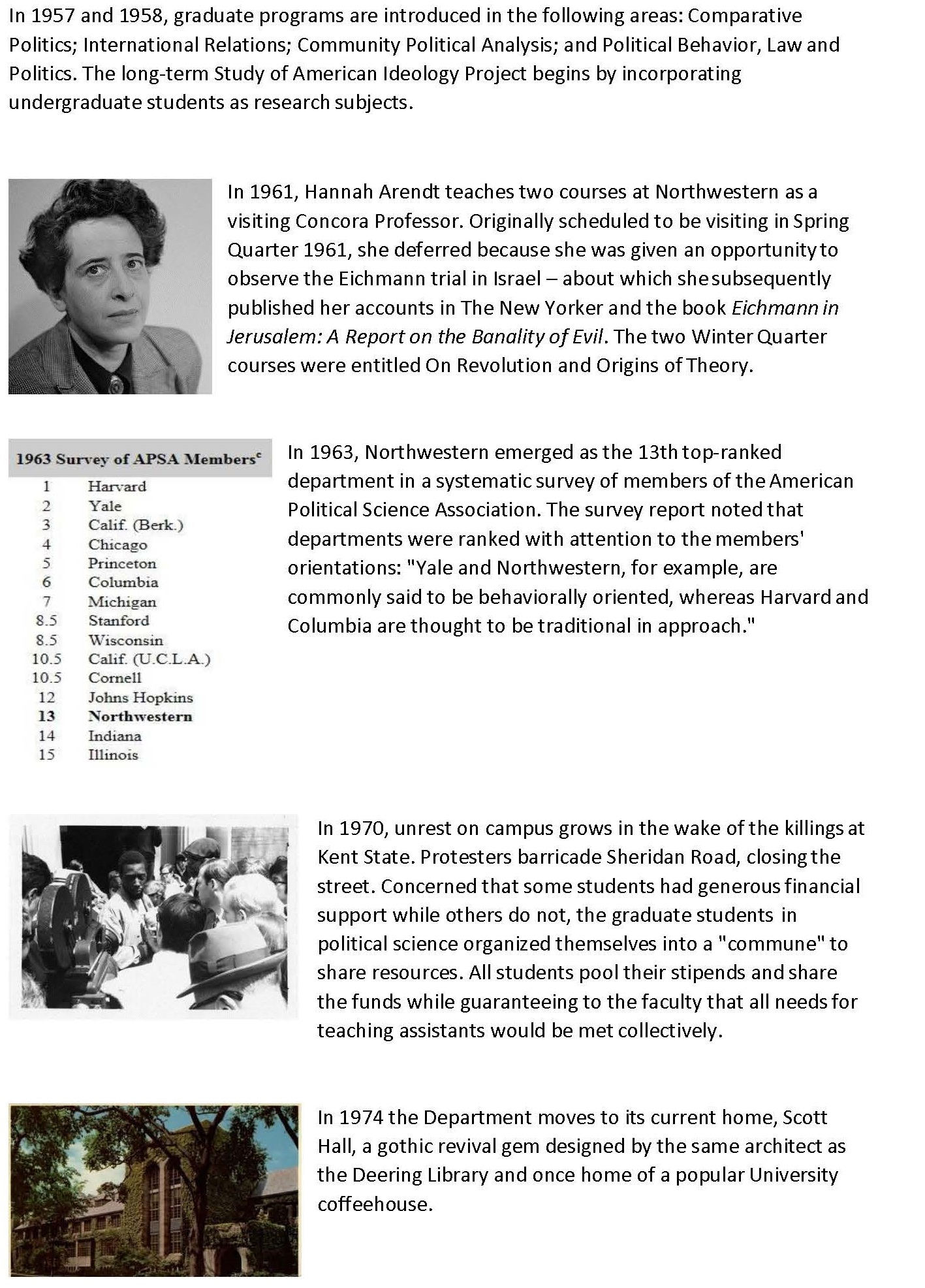 In 1982, political science students and faculty organize a chapter of Pi Sigma Alpha and are granted a charter by the national organization. This political science honors society brings together students and faculty interested in the study of government and politics. We are enrolled in the the Nu Mu Chapter of Pi Sigma Alpha.
In fall 2015, the Department began the academic year with 37 full-time faculty members, 89 graduate students, and over 500 undergraduate majors and minors.
The Department celebrated its centennial on Friday, April 8, 2016 at the annual American Political Science Association conference at the Palmer House Hilton in Chicago, IL. 
Peruse the wide range of courses we offered in the 2015-16 academic year here.
Details on our commemorative events and lectures are documented here.
Back to top