Samir S. Mayekar '06
Co-founder and Chief Executive Officer of SiNode Systems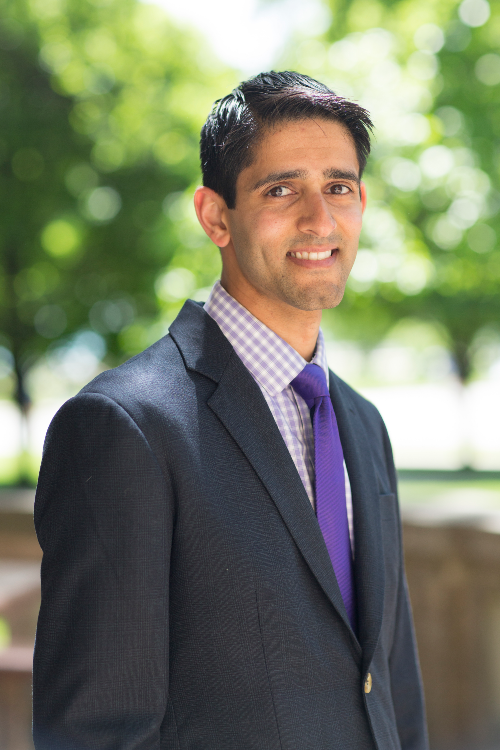 Samir Mayekar is the co-founder and Chief Executive Officer of SiNode Systems, a venture-backed company developing advanced materials for the lithium-ion battery industry.  He also serves as an Advisor at Albright Stonebridge Group, a global strategic advisory firm founded by former US Secretary of State Madeleine Albright. He previously served in the Obama Administration as Deputy Chief of Staff of the Overseas Private Investment Corporation (OPIC), the U.S. Government's development finance institution, and in the White House as Presidential Personnel Office's National Security Director, where he oversaw presidential appointments to the defense and intelligence communities.
Samir holds a BA from Northwestern University (summa cum laude) and an MBA with distinction from the Kellogg School of Management.  He is a guest lecturer on energy and entrepreneurship at Northwestern University, the University of Chicago, and the University of Illinois.  He currently serves as the President-Elect of the Northwestern Alumni Association and as a trustee of Northwestern University.
How did your political science degree impact your career development?

"My degree taught me to think globally.  While at Northwestern, I studied abroad in Buenos Aires, where I worked in the Commercial Section of the US Embassy.  This experience encouraged me to embark on a career at the intersection of government and business."

What do you wish you knew as a student?

"I wouldn't worry about a career "path", but rather spend time testing your core interests via internships.  Most importantly, take opportunity as it arrives - working in the Obama administration was not on my career path, but I jumped at the opportunity once presented."

How did your professional goals evolve since graduation?

"My first goal professionally was a financial goal - to do well enough to support myself and save for graduate school.  Over time that goal evolved to becoming more civically active and pursuing my true passion in the political arena."

How did your political science courses prepare you for professional challenges?

"Political science courses are good training grounds for learning how to navigate complex organizations, from large companies to the federal government.  My degree taught me how to engage various stakeholders and think in terms of the perspective of those stakeholders - just as "all politics are local," the motivations for business leaders can be local to their immediate organization and need to be considered."

What extracurricular activities had the strongest influence on you attaining your current occupation? 

"During my days at Northwestern I was involved with political campaigns - specifically I remember canvassing in Iowa before the 2004 Presidential caucuses.  This experience helped me many years later when I interviewed for a position with the Obama campaign."