Salih O. Noor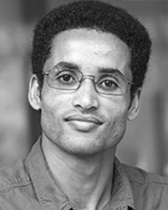 Scott Hall 229
Office Hours: Th 10:30 - 12:30
Program Area(s):  Comparative Politics; Methods
Regional Specialization(s):  Africa
Dissertation Title:
The Legacies of Liberation: Critical Junctures and Path-Dependent Political Change in Post-Liberation Southern Africa
Dissertation Committee:  James Mahoney (Co-chair); Will Reno (Co-chair); Ana Arjona; Rachel Beatty Riedl (Cornell University)
Research Interests: Comparative democratization; race and class politics; colonialism and development; historical legacies of settler colonialism in Southern Africa; comparative-historical analysis, small-N comparative methods, historical experiments
Publications:
"Third Wave Democratization in Post-Cold War Africa: The Rise of Illiberal Democracy in Comparative Perspective," CEU Political Science Journal 10: 1-2 (2016), 51-83.
"From SAPs to PRSPs: The Annals of Neoliberal Ideological Dogmatism in Governance and Development Policy," Critique (Fall 2015), 68-104.
"A Squandered Potential for Development in Post-liberation Eritrea: A Review Essay", Africa Spectrum 1 (2015), 99-103.
"Eritrea's Foreign Policy Explained in Light of the Democratic Peace Proposition." International Journal of Peace and Development Studies 4:5 (2013), 76-89.
"Community Organizing to End Displacement in Eritrea: A Narrative of Community and Institutional Resilience," (with A. Almedom and A. Nayr) In Global Grassroots: Perspectives on International Organizing, Wade Rathke, ed. (2011), 81-92.
Awards: 
Fulbright-Hays Doctoral Dissertation Research Abroad (DDRA) Fellowship (2019)
Social Science Research Council (SSRC) Dissertation Proposal Development Fellowship (2018)
Hans E. Panofsky Pre-dissertation Research Award (2017)
Swedish Research Council - Varieties of Democracy Institute Doctoral Fellowship (2015)
German Academic Exchange Service (DAAD) Public Policy & Good Governance Scholarship (2010, 2011)
Back to top