Ivonne Montes Diaz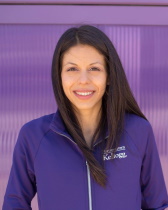 Program Area(s):  Methods; American Politics
Regional Specialization(s):  Latin America; United States
Research Interest(s): Political Media, Political Campaigns, Elections, Economics, Poverty, Race, Inequality, Labor Market, Education, Climate Change.
Publications: 
James N. Druckman, Sophie Trawalter & Ivonne Montes (2017)."Unbiased?: Race, Gender, and Sport Effects in University Medical Staff's Perceptions of Injured Student-Athletes." Journal for the Study of Sports and Athletes in Education. Forthcoming.
James N. Druckman, Martin J. Kifer, Michael Parkin & Ivonne Montes (2017). "An Inside View of Congressional Campaigning on the Web". Journal of Political Marketing.
Back to top