Jeremy Levy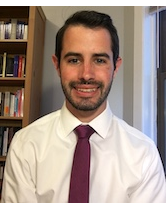 Program Area(s):  Experimental Methods; American Politics
Research Interests: Belief Systems and Ideology; Polarization; Misinformation; Political Psychology; Public Opinion.
Publications: 
In press. "Science and the Politics of Misinformation" (with Robin Bayes, Toby Bolsen, & James N. Druckman). In Howard Tumber & Silvio Waisbord, eds., The Routledge Companion to Media Disinformation and Populism. New York: Routledge.

2017. "A case study of bicycle thefts on the Washington DC metrorail system using a routine activities and crime pattern theory framework" (with Nancy G. La Vigne and Yasemin Irvin-Erickson). Security Journal 31 (3):1-21.
Conference Presentations: 

Back to top