James N. Druckman
Payson S. Wild Professor
B.A.: Northwestern University, 1993; Ph.D.: University of California, San Diego, 1999
Curriculum Vitae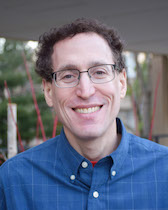 847-491-2646
Scott Hall 211
Office Hours: By appointment only.
Interests
Research Interest(s): Preference Formation; Political Communication; Experimental Methodology
Program Area(s): Methods; American Politics
Regional Specialization(s): United States
Subfield Specialties: Experimental Methods; Political Parties; Public Opinion, Political Communication, and Political Participation
Joint Appointment
Biography
James N. Druckman's research focuses on political preference formation and communication. His recent work examines how citizens make political, economic, and social decisions in various contexts (e.g., settings with multiple competing messages, online information, deliberation). He also researches the relationship between citizens' preferences and public policy, and how political elites make decisions under varying institutional conditions.
Druckman has published more than 100 articles and book chapters in political science, communication, economic, science, and psychology journals. He co-edited the Cambridge Handbook of Experimental Political Science. He has served as editor of the journals Political Psychology and Public Opinion Quarterly as well as the University of Chicago Press's series in American Politics. He currently is the co-Principal Investigator of Time-Sharing Experiments for the Social Sciences (TESS). 
Books
Advances in Experimental Political Science, edited with Donald P. Green, New York: Cambridge University Press, 2020.
Who Governs? Presidents, Public Opinion, and Manipulation, with Lawrence R. Jacobs, Chicago: University of Chicago Press, 2015.
Cambridge Handbook of Experimental Political Science, edited with Donald P. Green, James H. Kuklinski, and Arthur Lupia, New York: Cambridge University Press, 2011.
Select Publications
"What Do We Measure When We Measure Affective Polarization?," with Matthew S. Levendusky, Public Opinion Quarterly 83: 114-122, 2019.
"The Evidence for Motivated Reasoning In Climate Change Preference Formation," with Mary C. McGrath, Nature Climate Change 9: 111-119, 2019.
"How Private Politics Alters Legislative Responsiveness," with Julia Valdes, Quarterly Journal of Political Science 14: 115-130, 2019.
"How Incivility On Partisan Media (De-)Polarizes the Electorate," with S.R. Gubitz, Matthew S. Levendusky, and Ashley Lloyd, The Journal of Politics 81: 291-295, 2019.
"The Influence of Partisan Motivated Reasoning on Public Opinion," with Toby Bolsen, and Fay Lomax Cook, Political Behavior 36: 235-262, 2014.
"Athlete Support for Title IX," with Mauro Gilli, Samara Klar, and Joshua Robison, The Sport Journal, 2014.
"How Frames Can Undermine Support for Scientific Adaptations: Politicization and the Status Quo Bias," with Toby Bolsen, and Fay Lomax Cook, Public Opinion Quarterly 78: 1-26, 2014.
"U.S. Congressional Campaign Communications in an Internet Age," with Martin J. Kifer, and Michael Parkin, Journal of Elections, Public Opinion & Parties 24:  20-44, 2014.
"Stunted Policy Support," Nature Climate Change 3: 617, 2013.
"Mobilizing Group Membership:  The Impact of Personalization and Social Pressure E-mails," with Donald P. Green, SAGE Open 3: 1-6, 2013. 
"How Elite Partisan Polarization Affects Public Opinion Formation," with Erik Peterson, and Rune Slothuus, American Political Science Review 170: 57-79, 2013.
"Counter-Framing Effects," with Dennis Chong, The Journal of Politics 75: 1-16, 2013.
Courses taught
312 Statistics
410 American Politics
MMSS 211 Collective Decision Making and Political Economy
Awards
Associated Student Government Outstanding Faculty of the Year, 2012–3, Northwestern University.  Selected based on "quality of instruction and contribution to the academic lives of undergraduates."
Panhellenic Faculty Appreciation Award, recognizing excellence in undergraduate teaching, 2013.
Award for Outstanding Freshman Advising, Weinberg College of Arts and Sciences, Northwestern University, 2010-2011.
Back to top