Irene Kwon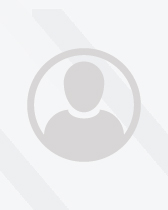 Scott Hall 213
Office Hours: Th 11:30 - 13:30
Program Area(s):  American Politics; Experimental Methods; Methods; International Relations
Regional Specialization(s):  United States
Dissertation Committee:  Stephen Nelson (chair), Jamie Druckman
Research Interests: American public opinion, financialization, finance, mortgage, gender, race, identity economics
Publications: 
2017. "Competition for Party Nomination in the 90s: How Do Factions and Personal Ties Matter in Korean Politics?" The Journal of Northeast Asian History, Vol 14, No. 1, 87-108 (with Dong-Hun Kim & Sangshin Lee).
Presentations:
Southern Political Science Association, Jan 2020. "Economic and Political Determinants of Credit Rating Agencies' Sovereign Debt Ratings."
Midwestern Political Science Association, Apr 2019. "When Facts Don't Matter: An Experimental Study of Public Support for UBI and Financial Regulation."
Back to top