Brian Libgober
Assistant Professor of Political Science and Law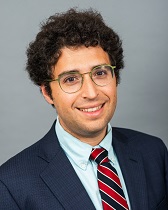 Scott Hall 207
Office Hours: by appointment only
Interests
Program Area(s): Methods; American Politics
Regional Specialization(s): United States
Subfield Specialties: Law and Politics
Brian Libgober is an Assistant Professor of Political Science and Law at Northwestern University, and a Faculty Fellow at the Institute for Policy Research. He is also a Senior Research Scholar at Yale Law School. Previously, Brian was an Assistant Professor at the University of California, San Diego and a postdoctoral fellow in Political Science at Yale. Brian holds a PhD in Government and an MA in Statistics from Harvard and a JD from University of Michigan. He grew up in Oak Park, Illinois and attended college at University of Chicago.
His research focuses on the political economy of American institutions, with a special emphasis on the making of regulations by executive agencies. Thematically, he is interested in the relationship between economic inequality, interest group power, and the design of legal institutions. Methodologically, his work combines a variety of approaches, including formal models, quantitative empirics, and case studies.
Publications
Awards / Honors
National Science Foundation, Co-PI, Unpacking Compound Treatments in Email Audit Experiments (# 2217522), August 19, 2022
Winner, Herbert Kaufman Award for best paper presented at the 2021 APSA Annual Conference
Stone PhD Scholar in Inequality and Wealth Concentration, Harvard Kennedy School.
Terence M. Considine Fellowship in Law and Economics, Harvard Law School."

Getting a Lawyer While Black: A Field Experiment. 2020. Lewis & Clark Law Review.
Back to top