Anthony S. Chen
Associate Professor
B.A.: Rice University, 1994; Ph.D.: University of California, Berkeley, 2002
Curriculum Vitae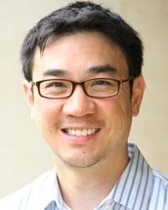 847-467-0515
1808 Chicago Ave, Room 105
Office Hours: By appointment only.
Interests
Research Interest(s): American Political Development
Program Area(s): American Politics
Regional Specialization(s): United States
Subfield Specialties: American Political Development; Comparative Historical Analysis; Political Parties; Race, Ethnicity and Politics
Joint Appointment
Biography
Anthony S. Chen is interested in American political development and public policy since the New Deal, with a special focus on the politics of social policy, civil rights, health care, and economic regulation.  In addition to his appointment in Political Science, Chen is an Associate Professor of Sociology and a Faculty Fellow at the Institute for Policy Research at Northwestern.
Chen's first book, The Fifth Freedom: Jobs, Politics, and Civil Rights in the United States, 1941-1972 (Princeton, 2009), was co-winner of the Gladys M. Kammerer Award (2010) from the American Political Science Association (APSA), co-winner of the J. David Greenstone Award (2010) from the APSA's Politics and History Section, winner of the Best Book Award (2010) from the APSA's Race, Ethnicity, and Politics Section, and winner of the President's Book Award (2008) from the Social Science History Association. In collaboration with Lisa Stulberg, he is completing a new book (under advance contract with Princeton) on the origins and development of race-based affirmative action in college admissions. He is beginning new research that explores the links between the political and legal mobilization of organized business, the transformation of the regulatory state, and the rise of economic inequality since the 1970s. His work has appeared in the American Journal of Sociology, the Journal of American History, the Journal of Health Politics, Policy and Law, and Studies in American Political Development.
Books  
The Fifth Freedom: Jobs, Politics, and Civil Rights in the United States, 1941-1972, Princeton University Press, 2009.
Selected Publications
Before Bakke: The Hidden History of the Diversity Rationale. with co-author Lisa Stulberg. The University of Chicago Law Review Online, October 30, 2020. 
Courses taught
SOCIOL 110: Introduction to Sociology
SOCIOL 309: Political Sociology
SOCIOL 476: Topics in Soc Analysis: Political Sociology
Back to top