Andrew Roberts
Associate Professor and Associate Chair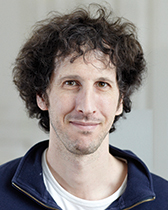 847-491-2636
Scott Hall 205
Office Hours: By appointment only.
Interests
Research Interest(s): Quality of Democracy; Political Institutions; Democratization; Social Policy
Program Area(s): Comparative Politics
Regional Specialization(s): Europe
Subfield Specialties: Political Parties; Public Opinion, Political Communication, and Political Participation
Biography
Andrew Roberts studies the quality of democracy, political institutions, and public opinion. Most of his research focuses on postcommunist Europe where he once taught English and now spends much of his free time. His main research program has been evaluating the quality of the new democracies in the region. Somewhat against the grain, he has argued that democratic politics in these countries actually works fairly well and politicians do a reasonably good job of representing citizens. A few of his current projects include studies of election promises, inequalities in representation, the role of leaders, the beliefs of political scientists, and exceptionalism in politics. Outside of political science, he writes about how to get a better college education and popular culture in postcommunist Europe. 
Select Publications
The Thinking Student's Guide to College: 75 Tips for Getting a Better Education (University of Chicago Press)
The Quality of Democracy in Eastern Europe: Public Preferences and Policy Reforms (Cambridge University Press)
From Good King Wenceslas to the Good Soldier Svejk: A Dictionary of Czech Popular Culture (Central European University Press)
"What Americanists Don't Know about American Politics," The Forum
"Do Electoral Rules Affect Women's Representation" (with Jason Seawright and Jennifer Cyr), Comparative Political Studies.
"Policy Responsiveness in Postcommunist Europe" (with Byung-Yeon Kim), British Journal of Political Science.
Courses taught
250 – Introduction to Comparative Politics
361 – Democratic Transitions
374 – Politics and Markets
395 – Fixing the US Constitution
458 – Political Institutions
Back to top