Ricardo Galliano Court
Professor of Instruction in Political Science & Assistant Dean for Academic Integrity & Undergraduate Research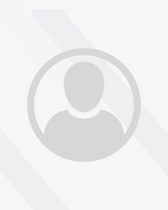 1922 Sheridan Rd., Room 304
Office Hours: Tuesday 2:00 pm - 4:00 pm
Interests
Research Interest(s): Economic and political history; trust, enforcement, and social norms; Renaissance philosophy, art, and politics; Early modern merchant diasporas; network theory; early commercial law and customary practice. Project 1: The Economics and Politics of Splendor; project 2: Merchants of Trust
Program Area(s): Political Theory
Regional Specialization(s): Middle East; Europe; Africa
PhD History, UCLA 2002
MA (coursework and thesis transferred to UCLA) Political Science, Università di Bologna 1996
BA History, UC Santa Cruz, 1991

Director of Undergraduate Studies & Faculty Associate, Political Science, UW-Madison 2013-18
Faculty Director, University of Wisconsin in Florence 2018
Assoc. Dir., Political Economy, Philosophy, & Politics Certificate Program, UW-Madison 2017-18
Undergraduate Programs & Faculty Associate, International Studies, UW-Madison 2010-13
Visiting Assistant Professor, Department of History, UW-Madison 2006-10
Fulbright Faculty Fellow, University of Genoa, Italy 2007
Assistant Professor, Department of History, Fairfield University 2001-06
Senior Lecturer, Humanities Program, Italian Literature, Art History, Yale University 1999-05
Fulbright Fellow, Genoa, Italy 1998
Book:
Regole e Prospettive di un Mondo Non Clamoroso: Le lettere commerciali di Giovanni Francesco di Negro 1563-1565, Citta' del Silenzio Edizioni (University of Genoa): Novi Ligure, 2014.
Book Chapter:

"Honore et Utile: The Approaches and Practice of Sixteenth-Century Genoese Merchant Custom," in Understanding the Sources of Early Modern and Modern Commercial Law, Brill: Leiden & Boston, 2018.
Published Articles:

"Il Fattore Errante: il problema della fiducia con parenti," RiMe Rivista dell'Istituto Mediterraneo Europeo (1), 2008.
"La Fiducia: Reputazione e la diffusione e mantenimento delle normi sociali nel commercio mediterraneo nel secondo '500," RiMe Rivista dell'Istituto Mediterraneo Europeo (1), 2008.
"The Language of Trust: The Commercial Correspondence of the Brignole and Sale families, 1562-1584," Contemporary Cultural History, (19), 2005.
"Januensis Ergo Mercator: Trust, Enforcement and Informal Trade Networks in Sixteenth-century Genoa," Sixteenth-Century Journal, (35), 2004.
"'Nobile fratello carissimo vs. Avertendo sempre al ben fidar,' Strategies Within and Between Trading Coalitions in the Western Mediterranean, 1572-1605", Balbi 6 (1), 2004.
"Merchants in Spite of Themselves: The Accidental Building of a Genoese Merchant Network, 1514-1557," Viator (35), 2002.
"The education of a foreign resident merchant: Antonio Brignole in Antwerp, 1554-1567," Comitatus, 2000.
Awards: 
2015, University of Wisconsin-Madison, College of Letters & Science Academic Advisor of the Year
L&S, Dr. Brenda Pfaehler Award, for impact on the academic achievement of students of color, 2012
College of Letters & Science Honored Instructor Award, for Mediterranean Boundaries, 2008
Distinguished Scholarship, Regole e Prospettive, Italian National Research Council, 2010
Fulbright Faculty Fellowship, 2007
Fellowship in Mediterranean Studies, CNR 2006-2009
Fulbright Fellowship, Italy 1998
Annenberg Fellowship in Renaissance Studies