Busra Soylemez-Karakoc
Visiting Assistant Professor of Political Science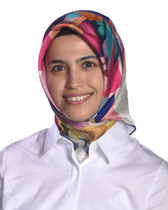 Interests
Research Interest(s): International Political Economy, Comparative Political Economy, Political Economy of Development, Financial Globalization, Financial Crises, Corruption, Southeast Asian Politics.
Program Area(s): International Relations; Comparative Politics
How do domestic political factors affect financial globalization in developing countries? This question centers my research. In contrast to the conventional wisdom that considers financial globalization ("i.e., the increasing capital movement across national borders") a secular trend, I examine its political explanations. While developing countries display an overall upward trend in the last four decades, there is a significant variation in their timings and levels of financial integration level. Furthermore, there are cases and periods of disintegration which are crucial to examine in this era of backlash against globalization. To go beyond technical factors, such as trade openness and geographical proximity to financial centers, I have studied the role of critical junctures (e.g. financial crises) and political institutions (e.g. corruption) through panel data analyses and illustrative case studies.