Sean Diament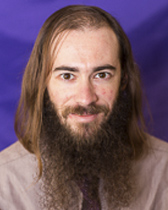 Program Area(s):  American Politics
Regional Specialization(s):  United States; Asia; Europe
Dissertation Title:
Dividing the Poor: Elite Representation and Preferential Group Construction in the Policymaking Process, 1933-1946
Dissertation Committee:  Daniel J. Galvin, Tony S. Chen, Reuel R. Rogers, Chloe N. Thurston
Research Interests: American Political Development; Congress; the presidency; race; representation; political geography and geospatial analysis; historical and comparative analysis
About: Greetings, my name is Sean Diament and I am a Ph.D. Political Science student at Northwestern University with an emphasis on American politics. I was born and raised in Los Angeles and migrated northward to receive my B.A. in Political Science from the University of California at Berkeley. My interests broadly encompass American political development, Congress, the presidency, comparative legislative politics, parties, comparative-historical analysis, and political geography. I maintain an up to date database on Congress, which aggregates ethnographic attributes of all legislators, roll call analysis, typologies, issue prevalence, bill sponsorship, public statements, district information, and electoral considerations. This source allows me to monitor and analyze short-term and long-term trends in the institution. Through my scholarship, I apply contemporary methodology to historical phenomena, with the goal to simultaneously uncover revelatory insights from the past and test the explanatory bounds of current political science theories. Ultimately, I believe a focus on historical events is useful in understanding current and future political behavior and institutional development.
I value a diverse methodological palate, utilizing both qualitative and quantitative approaches. Specifically, my research employs archival research, primary source analysis (such as media, government documents, and manuscripts), inter- and intra-national comparisons, case study analysis, textual analysis, interviews, and ethnography. I have experience conducting academic research for faculty and in an institute setting on many topics within political science, including policy-making in Congress, labor politics, trade policies, comparative party organization and ideology, understanding campaign professionals, and the politics of Japan, Taiwan, and Vietnam. Though these topics may seem disparate, I strongly believe in the value of spatial and temporal comparisons to contextualize the uniqueness of political events. I am a political enthusiast who spends much of my free time learning about the field, which makes being a Ph.D. student a truly gratifying experience.
Back to top