Robin (Xu) Bayes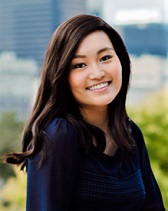 Program Area(s):  Experimental Methods; American Politics
Regional Specialization(s):  United States
Research Interests: Science communication, climate change communication, public opinion, political communication, political psychology
Publications:
In press. "Science and the Politics of Misinformation" (with Jeremy Levy, Toby Bolsen, & James N. Druckman). In Howard Tumber & Silvio Waisbord, eds., The Routledge Companion to Media Disinformation and Populism. New York: Routledge.
2020. "A Research Agenda for Climate Change Communication and Public Opinion: The Role of Scientific Consensus Messaging and Beyond" (with Toby Bolsen & James N. Druckman). Environmental Communication. DOI: 10.1080/17524032.2020.1805343.
2020. "When and How Different Motives Can Drive Motivated Political Reasoning" (with James N. Druckman, Avery Goods, & Daniel C. Molden). Political Psychology 41(5): 1031-1052. DOI: 10.1111/pops.12663
2016. "Looking Beyond Fossil Fuel Divestment: Combating Climate Change in Higher Education". In Walter Leal Filho & Michaela Zint, eds., The Contribution of Social Sciences to Sustainable Development at Universities. Switzerland: Springer.
Conference Presentation(s):
"Framing, Information, & Norms: Using Motivated Reasoning to Explain Effective Science Communication" (with James N. Druckman, Avery Goods, & Daniel C. Molden). Annual Conference of the Midwest Association for Public Opinion Research, November 2019.
Back to top