Owen Brown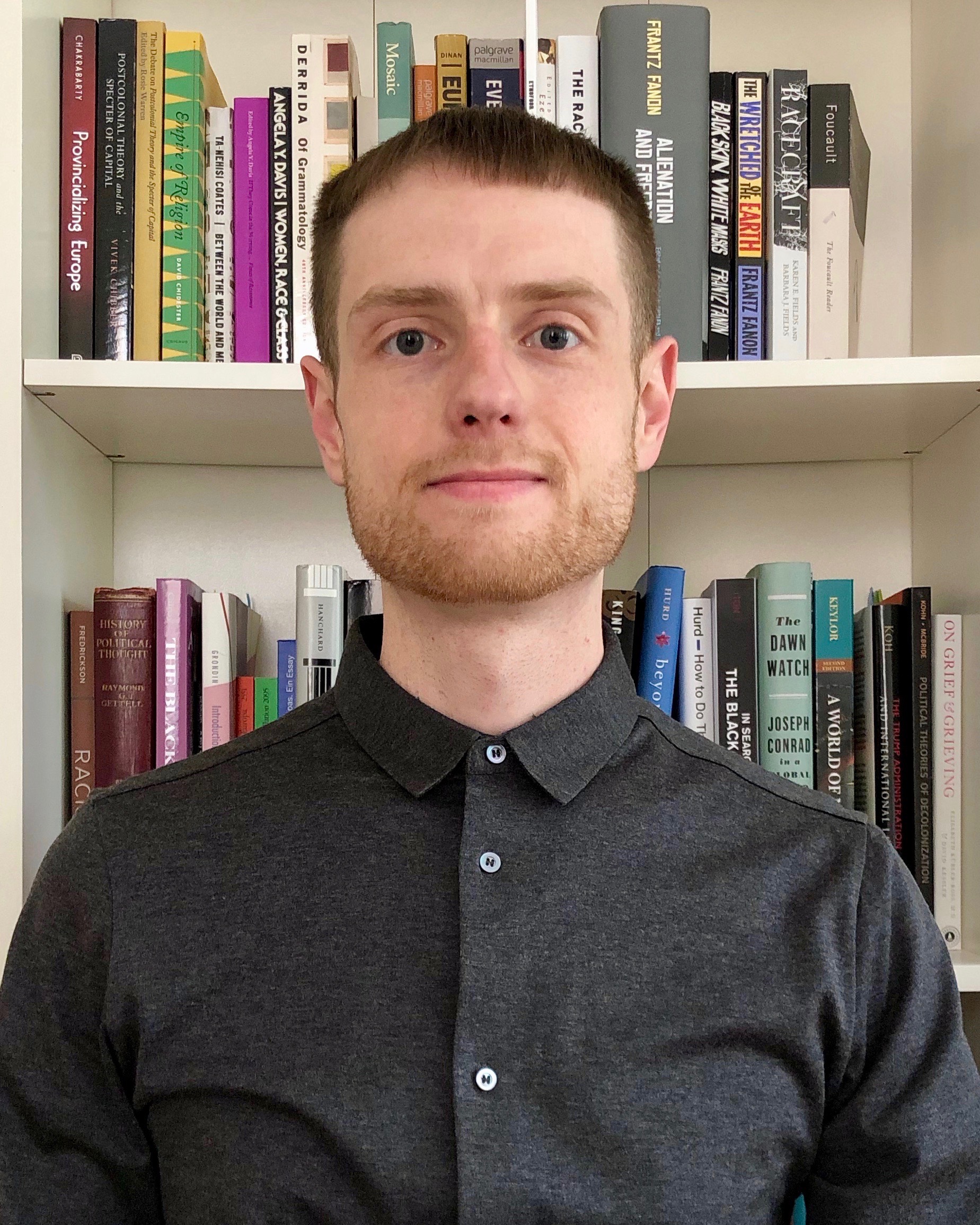 Program Area(s):  International Relations; Political Theory
Dissertation Title:
Ordering Through Race/Racialising Through Order: Race and the Production of International Order
Dissertation Committee:  Elizabeth Shakman Hurd (Chair), Ian Hurd, Barnor Hesse (African American Studies), José Medina (Philosophy)
Research Interests: Race and colonialism in international relations, international order, international law, IR theory, critical theory, post- and decolonial political thought, Black political thought, German colonialism, interpretive methods.
Conference Presentations: 
International Conference on Interdisciplinary Social Sciences 2019 - July, "The Constitution of Capital: Achille Mbembe and the Critique of Capitalism"

Southern Political Science Association Annual Meeting 2019 – January, "Practising the Imperial: Alain Locke's Theory of Race Practice and International Order"

Resistance, Radicalisms, and Aesthetics 2017 – June, "The Humanity of History: Jan Patočka and the Possible Impossibility of Politics and Art in the Non-West"
Publications:
Barbosa, Thiago Pinto, Owen Brown, Julia Kirchner, and Julia Scheurer. 2018. 'Remembering the Anthropological Making of Race in Today's University: An Analysis from a Students' Memorial Project in Berlin'. Etnofoor 30 (2): 29-48.

Brown, Owen. 2014. 'Rights from the Other Side of the Line: Postcolonial Perspectives on Human Rights'. Politikon: The IAPSS Political Science Journal 25: 5–26.
Back to top