Nathan E. Dial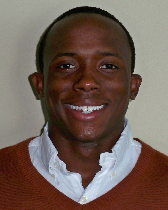 Program Area(s):  Methods; Comparative Politics; International Relations
Regional Specialization(s):  United States; Europe
Dissertation Title:
How NATO Decides: A Theory for How NATO Takes Collective Action in the 21st Century
Dissertation Committee:  Will Reno (Chair) | Hendrik Spruyt | Marina Henke
Research Interest(s): NATO, US ilitary Security, Qualitative Methods, Quantitative Methods, and Sports Analytics
Publication(s): 
Conference Presentation(s): 
"What is the Value of College Basketball on an NBA Career." International Journal of Sport and Society Conference (Granada, Spain) June 2020.

"Quantitative Analysis of the impact of College Basketball on NBA Careers", International Journal of Sport and Society.

Accepted to 2020 Institute for Qualitative and Multi-Method Research Workshop (Syracuse University): "The Pivotal Nation, Critical Allies, and Contributors: An Analysis of NATO in the 2000s."
Back to top