Christa Kuntzelman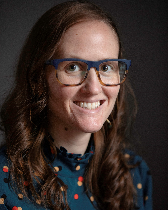 Program Area(s):  Comparative Politics; International Relations
Dissertation Title:
Refugees' understanding of rights and governance structures: A study of urban refugees in Uganda
Dissertation Committee:  Wendy Pearlman, Rachel Beatty Riedl, Galya Ben-Arieh
Research Interests: Forced Migration, African Politics
Presentations: 
"Owning the Wood That Becomes the Table: Moving Beyond Asking for A Seat at the Table," IAFSM18 Conference in Accra, Ghana, July 2020 (invitation accepted).
"Examining Variation in Tactics and Targets of Refugee Political Behavior in Uganda," Oxford University's Refugee Studies Centre, Conference on Democratizing Displacement, March 2019.
"Refugees and the 'state': How do non-citizens understand and claim rights in exile?" Northwestern University's AfriSem Conference, May 2018.
"Narrative Representation: Examining Agency & Power of Urban Refugees." Northwestern University's AfriSem Conference, April 2017.
Honors and Awards: 
Oxford University Refugee Studies Centre Visiting Fellow, Trinity Term 2020
Back to top