Amanda Sahar d'Urso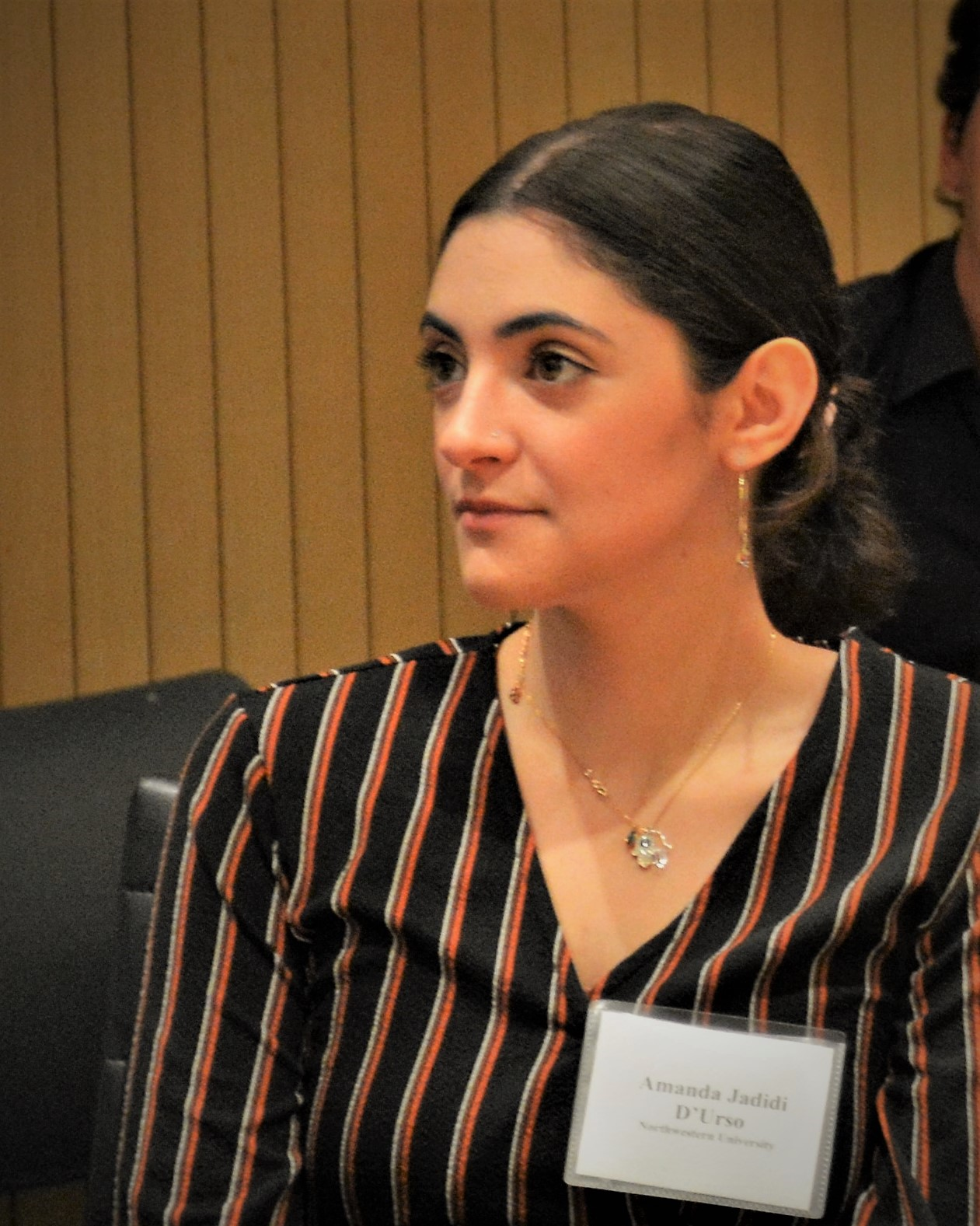 Scott Hall 105
Office Hours: Th 2:00-4:00
Program Area(s):  American Politics; Experimental Methods; Methods
Regional Specialization(s):  United States
Dissertation Title:
In the Shadow of Whiteness: Middle Eastern and North African Identity in the United States
Dissertation Committee:  James Druckman (chair), Jason Seawright, Alvin Tillery
Biography:
Amanda Sahar d'Urso is a PhD candidate in political science at Northwestern University. She studies American politics with an emphasis on race and ethnic politics. Her dissertation employs a mixed-method approach to detail how Middle Easterners and North Africans (MENA) have been racialized throughout the 20th and 21st century, despite being legally classified as 'white'.
Publications:
Under Review:

d'Urso, Amanda Sahar. "A Boundary of White Inclusion: How Religion Shapes Perceptions of Ethnoracial Assignment."

 Peer Reviewed Publications:

Buyuker, B., d'Urso, Amanda Sahar, Filindra A, & Kaplan, N. (2020). "Race Politics Research and the American Presidency: Thinking About White Group Identities and Vote Choice in Trump Era and Beyond". Journal of Race, Ethnicity, and Politics.
Buyuker, Beyza, d'Urso, Amanda Sahar, and Filindra, A. (2017) "Interethnic Contact and Impact on Attitudes," in S. Maisel (ed.) Oxford Bibliographies in Political Science. Oxford, UK: Oxford University Press
Honors and Awards: 
Carsey Scholar, APSA State Politics & Policy 2019
NSF Travel Grant, APSA Political Methodology 2018
Best Poster, APSA State Politics & Policy 2017
Lynn Ragsdale Fellowship, U. of IL, Chicago 2016
Selected Presentations: 
d'Urso, Amanda Sahar. "Who White People think are White". Midwest Political Science Association Conference. Chicago, IL via Zoom. (April 2021).
d'Urso, Amanda Sahar. "Boundaries of White Inclusion: The Role of Religion and Country of Origin on Ethnoracial Assignment". Politics of Race, Immigration, and Ethnicity Consortium Conference. Arizona State University via Zoom. (January 2021)
d'Urso, Amanda Sahar. "You MENA I'm Not White? Priming Middle Eastern-American and North African-American Identity". Winter Experimental Social Science Institute. NYU. Abu Dhabi, UAE. (January 2020).
Buyuker, Beyza, Amanda Sahar d'Urso, Noah J. Kaplan, and Alexandra Filindra, "Before Trump: White Support for Republican Presidential Candidates in the 21 Century". American Political Science Association Conference. Washington, DC. (September 2019).
Back to top