Jeff Rice
Senior Lecturer, Emeritus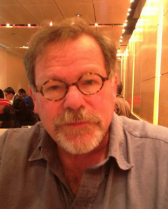 847-491-8909
Scott Hall 313
Office Hours: By appointment only.
Interests
Program Area(s): Comparative Politics
Regional Specialization(s): Africa
Jeff Rice is a Senior Lecturer in Political Science and African Studies.. He has been at Northwestern since 1968 as an entering freshman and has been associated with the University in one way or another since then. He pursued graduate work at the University of Edinburgh in African Studies after completing a dissertation entitled "Wealth Power and Corruption: A Study of Asante Political Culture". He returned to Northwestern full time in 2001 teaching in the History and Political Science Departments and became a Weinberg College Academic Adviser. He retired from that position in August 2018 and is presently teaching full time in Political Science. His courses have included West African History, History of the 60's in the U.S., Marx & Weber, Politics of Africa, Military Strategy, the Politics of Famine, Student Protest and Free Speech, and Africa in Fact, Fiction and Film.
Back to top