William Hurst
Professor
B.A.: University of Chicago, 1998; M.A.: University of Chicago, 1998; Ph.D.: University of California, Berkeley, 2005
Curriculum Vitae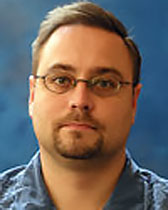 Interests
Program Area(s): Law and Politics; Comparative Politics
Regional Specialization(s): Southeast Asia; Asia
Subfield Specialties: Comparative Historical Analysis; Law and Politics
Biography
William Hurst works on labor politics, contentious politics, political economy, and the politics of law and legal institutions, principally in China and Indonesia.  He is currently completing a book manuscript on the comparative politics of law and legal institutions in China and Indonesia since 1949.  For this work he has completed more than one year of fieldwork in each country since 2006.
Before coming to Northwestern in 2013, he was a postdoctoral fellow at Oxford and an assistant professor at the Universities of Texas and Toronto.
He is an active participant in the department's strength areas on Asian Politics and Law & Politics. 
As of January 1, 2021, Professor Hurst is no longer at Northwestern, having moved to the University of Cambridge.
Books  
Local Governance Innovation in China: Experimentation, Diffusion, and Defiance [Co-Edited with Jessica Teets] Abingdon: Routledge, 2014 - forthcoming.
The Chinese Worker after Socialism Cambridge: Cambridge University Press, 2009 (paperback 2012).
Laid-off Workers in a Workers' State: Unemployment with Chinese Characteristics [Co-Edited with Thomas Gold, Jaeyoun Won, and Qiang Li]. New York & Basingstoke: Palgrave-MacMillan, 2009
Select Publications
"Reassessing Collective Petitioning in Rural China: Civic Engagement, Extra-State Violence, and Regional Variation" [with Mingxing Liu, Yongdong Liu, and Ran Tao] Comparative Politics, Volume 46, Number 4 (July 2014) - pp.459-482.
"Indonesia's Courts of Industrial Relations: Context, Structure, and a Look at Surabaya Cases" Indonesia, Volume 97 (April 2014) - pp.29-54.
"Access to Justice in Post-Mao China: Assessing the Politics of Criminal and Administrative Law" [with Jonathan Kinkel] Journal of East Asian Studies, Volume 11, Number 3 (September-December 2011) - pp.467-499.
"Politics, Society, and the Legal System in Contemporary China" in John Garrick (Ed.) Law, Wealth, and Power in China: Commercial Law Reforms in Context London: Routledge, 2011- pp.72-88.
"Cases, Questions, and Comparison in Research on Contemporary Chinese Politics" in Allen Carlson, Mary Gallagher, Kenneth Lieberthal, & Melanie Manion (Eds.) Contemporary Chinese Politics: New Sources, Methods, and Field Strategies Cambridge: Cambridge University Press, 2010 - pp.162-177
"Understanding Contentious Collective Action by Chinese Laid-off Workers: the Importance of Regional Political Economy" Studies in Comparative International Development, Volume 39, Number 2 (Summer 2004) – pp.94-120.
Courses taught
POL 355: Chinese Politics
POL 373: Chinese Foreign Policy
POL 379-SA: China in Transition: Ideology, Political Economy, Law, and Relations with the United States (taught during Summer Session in Beijing)
Back to top