Marina E. Henke
Associate Professor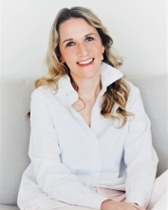 847-467-4785
Scott Hall 207
Interests
Research Interest(s): Military Interventions, Peacekeeping, Nuclear Security, European Security and defense policy.
Program Area(s): International Relations
Regional Specialization(s): Europe; Africa
Subfield Specialties: Conflict Studies; International Organizations and International Law
Biography
Marina Henke is Associate Professor of Political Science. She researches and publishes on military interventions, peacekeeping, nuclear security and European security and defense policy. She holds a PhD in Politics and Public Policy from Princeton University, a Double-MS in Development Studies and International Political Economy from Sciences Po Paris and the London School of Economics, and a BA in Economics, Politics and Latin American Studies from Sciences Po Paris.
Recent Publications
Constructing Allied Cooperation: Diplomacy, Payments, and Power in Multilateral Military Coalitions (Cornell University Press, 2019)
"Networked Cooperation: How the European Union Mobilizes Peacekeeping Forces to Project Power Abroad." Security Studies 28, no.5 (2019): 901-934.
"Buying Allies. Payment Practices in Multilateral Military Coalitions." International Security 43, no. 4 (2019):128-162.
"Tony Blair's Gamble: The Middle East Peace Process and British Participation in the Iraq Campaign in 2003," British Journal of Politics and International Relations 20, no. 4 (2018):773–789.
Marina E. Henke (with Richard Maher), "The Populist Challenge to European Defense," Journal of European Public Policy, 2021.
Marina E. Henke, "A Tale of Three French Interventions: Intervention Entrepreneurs and Institutional Intervention Choices," Journal of Strategic Studies, 43, no 4 (2020): 583-606.
Courses Taught
POL 346 – European Union
POL 345 – National Security
POL 395 – Military Interventions
POL 490 – International Security Cooperation
Honors and Awards
"Winner Joseph Lepgold Book Prize for outstanding book on international relations 2020, Georgetown University
Winner APSA International Collaboration Section Best Book Award 2020
Winner ISA Diplomatic Studies Section Best Book Award 2021
Runner Up for the BJPIR Best Article Award 2018
Winner of the ISA Diplomatic Studies Section Best Article Award 2018"
Back to top