James Farr
Professor Emeritus
B.S.: Emory University, 1972; Ph.D.: University of Minnesota, 1979
Curriculum Vitae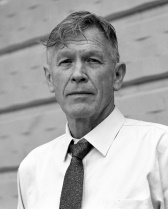 847-491-2643
Scott Hall 102
Office Hours: By appointment only.
Interests
Research Interest(s): Early Modern Political Theory; Textual Hermeneutics; Marxism and Critical Theory; History of Political Science; Civic Engagement
Program Area(s): Political Theory
Regional Specialization(s): United States; Europe
Subfield Specialties: Critical Theory
Joint Appointment
Biography
James Farr joined the department in 2007 and served as Chair from 2008 to 2013. He is currently the Director of the Chicago Field Studies Program, an internship-and-seminar experience for undergraduates investigating the modern workplace and civic engagement. Farr also teaches political theory and the history of early modern and contemporary political thought, as well as the history and philosophy of social science. He has published some sixty-five articles or chapters on Hobbes, Locke, Hume, Marx, Lieber, Dewey, Lasswell and Popper, as well as on conceptual change and on social capital. He is the coeditor of six books, including The General Will: The History of a Concept (Cambridge, 2015) and The Cambridge Companion to the Communist Manifesto (Cambridge, 2015). He is currently completing a series of essays on John Locke and the new world and another series on the history of American political science, emphasizing method, civic education, and the state.