Horia Dijmarescu
Lecturer in Political Science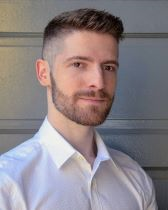 Interests
Research Interest(s): Rules and norms, rhetoric and discourse, genocide, human rights, invisible power, sovereignty and intervention, philosophy of science, anti-racism in IR, Wittgenstein.
Program Area(s): International Relations
Subfield Specialties: International Theory
Biography
My research is on the ways people invoke rules to justify or contest actions. Rhetorical invocations of rules constitute resources through which the meaning of rules is produced and negotiated. My dissertation traces rules rhetoric related to responses to conflagrations and deployments of incendiary munitions during armed conflict. I earned my Ph.D. in Political Science at Northwestern University, specializing in International Relations and Political Theory, and a Master's in International Peace and Conflict Resolution at American University in Washington, D.C. During my time in D.C., I worked in the grants program at the United States Institute of Peace. I was born in Romania and grew up in Canada. I am natively fluent in Romanian and conversational in French. I love photography and learning piano. If you are a young scholar seeking advice on applying to graduate school, please feel free to reach out!
Back to top